| Case Study: Opening Antwerp's largest cybercafe with Dynasoft's Internet timer and biller software
Medusa is currently Antwerp's largest cybercafé with over 60 PCs and 8 telephone cabins. It has all the latest amenities and comfort, such as a restaurant where people like to go and have a quick bite especially in the morning and at lunchtime. Dynasoft provided the following expertise: configuration of the computer network and of the Windows XP platform. We also supplied our Internet cafe software software to effectively turn Medusa into what is the most stylish and best cybercafé in Antwerp yet!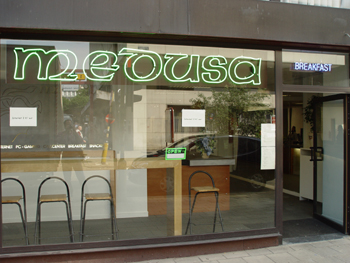 Main entrance - Medusa, Antwerp (near the Central Station).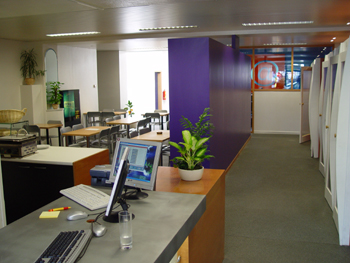 Main desk counter.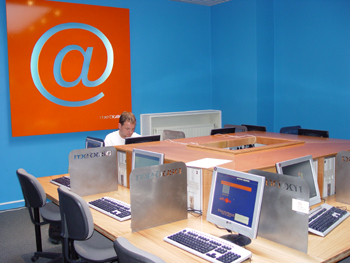 One of three large, fully equiped rooms with PCs running the cyber cafe software.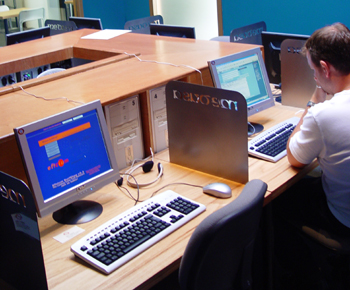 Same room.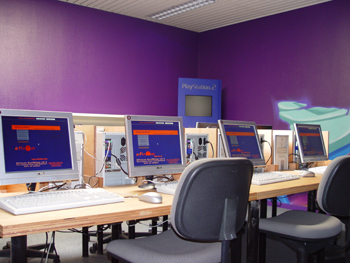 Second room kitted out with 10 more PCs.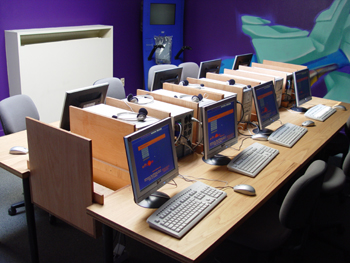 Second room again.